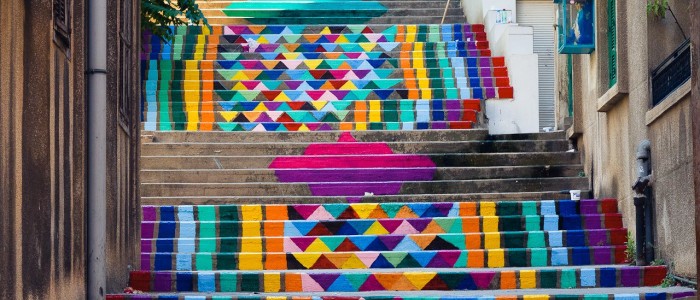 Our History
Ludruga Association was officially established on 23.08.2012. Before that, once upon a time...:) it was just an idea of a small group of people with a big dream.
In September 2012, we organized What a Crazy Week! – a week of training on psychodiversity, where we had an opportunity to welcome Mr.Will Hall, an international expert and activist.
Our wish was to initiate a process of strenghtening of people within the community by creating a peer support (a mutual support of equals) network.
Consequently, our first support group meetings took place, and since that September they have been continuously held until present. And directly from the support group experiences originate the guidelines and ideas to the entire Association's agenda and all of the activities.

On our first birthday celebration, we officially appended an addition to our name - 100% Humans. Thusly we have symbolized that we are an association of all of us who are interested in the community based mental health. We are an association of the Equal, of people with diagnoses and without them.
We promote mental health in the community, break tabooes and stigma, raise public awareness about the existence of different methods and systems more effective in the mental health issues. Our goal is "a human scale therapy ".
Hereby we would like to underline the effort, work and ideas of our former members: Anastazija, Ema, Ivana, Josip, Lucija, Maja and Morana who greatly contributed to the establishment and development of Ludruga.