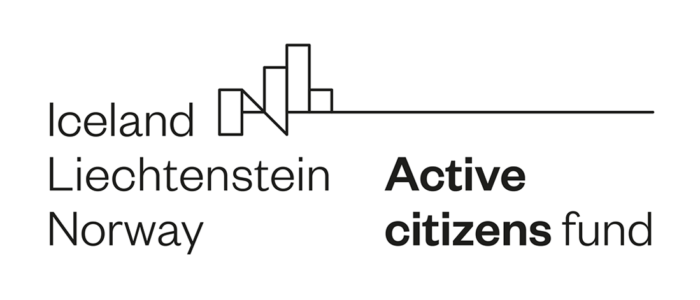 Active Citizens Fund projects
In May 2020, we started implementing the ad hoc action project called "Advocacy and empowerment of people with mental health difficulties, mapping the needs and developing services in the newly created circumstances of the crisis caused by the COVID-19 pandemic and the Zagreb earthquake".
The project is co-financed by the Active Citizens Fund, ACF Croatia. The Manager of the Active Citizens Fund in Croatia is a consortium consisting of the following organizations – Foundation for Civil Society Development from Osijek, Foundation for Human Rights and Solidarity SOLIDARNA from Zagreb, Association for Civil Society Development SMART from Rijeka and CNVOS – Centre for Information, Cooperation and Development of NGOs from Ljubljana.
The aim of the project is to raise the level of public awareness, to empower people with mental health difficulties and to sensitize and encourage public policy makers to take appropriate measures in response to current crisis. The target groups are CSOs, public policy makers, the media, people with mental health difficulties and their loved ones, experts in the field of mental health and the general public.
In the times of crisis caused by the COVID-19 pandemic and the Zagreb earthquake, people with mental health difficulties, amongst which the worrying number of young people are left unable to use a whole range of services provided by institutional psychiatry and individual associations. Therefore, a rapid redesign of services provided is needed and the new model must be adapted to current circumstances.
The exclusion of CSOs from crisis management measures has caused major changes in the way CSOs operate. As a result, advocacy and work with beneficiaries has been hampered while state of instability of civil society has deepened.
Project activities:
Networking with as many civil society organisations as necessary, advocating the importance of associations still operating in the times of crisis, putting pressure on the competent institutions of the country to adopt the measures which are necessary for the undisturbed operation of these associations.
Workshops focusing on mapping the needs and services provided in the field of mental health will be conducted for mental health associations and interested public. In addition, workshops focusing on the use of video conferencing apps used for providing psychosocial support will be conducted as well. People in need and other workshop participants who will take part in these workshops will be able to use redesigned model of mental health services and will have better access to information about services available in their local community.
We are developing a new way of providing psychosocial support by conducting individual and group therapy meetings of mental health professionals and people in need via video conferencing. Service providers and people in need will be empowered to use new methods aimed at achieving and preserving mental health. Collaboration and connectivity between professionals by experience and professionals by profession will continue.
You can follow all the information on project activities (initiatives, workshops, group meetings) on the LUDRUGA's website - ludruga.hr or #ahaprojekti, #acfhrvatska