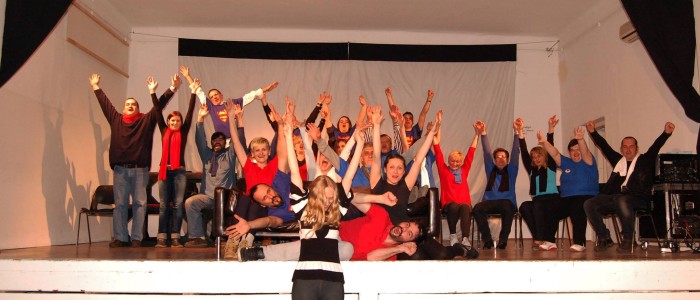 Plave priče (blue talk)
The realization LONNNG-prepared regional project "Blue Talk" finally started... [Official Facebook page]
Project Blue Talk established mutual communication and cooperation between regional organizations dealing with people with experience of mental suffering which we call mental illness, with psychiatric diagnoses, their position in society and stigmatization.
It had been mostly financed by the Swiss Foundation Balkan Art and Cultural Fund, and implemented in three cities in the region: Belgrade, Zagreb and Tuzla. This included the four partner organizations in these cities:
ERGstatus, Belgrade (Serbia), the project leader and artistic coordinator - www.ergstatus.org
Duša, Belgrade (Serbia) - www.facebook.com/udruzenjedusa
NGO Fenix TK, Tuzla (Bosnia and Herzegovina) - www.tkfenix.wix.com/home
Ludruga, Zagreb (Croatia) - www.ludruga.hr
The theme of the project were the human subconsciousness and elements of the impact on the situation of each person in the community:
- Solitude (individual intima) – forum theater performance in Belgrade
- Exit (social rules and unconscious behavior) – theater performance in Zagreb
- Hubbub (uncontrolled behavior of the group) – dance theater performence in Tuzla
-Blue Talk (composition of elements of the three) –performance on BITEF international theater festival Belgrade.
Working with artists from different backgrounds and different forms responded to this topic:
- Boris Čakširan, a choreographer and director, Belgrade (contemporary dance theater, aesthetic movement and a new stage language);
- Hrvoje Handl, a psychiatrist, actor, director, Zagreb (forum theater and direct interaction with the audience);
- Nedim Malkočević,  drama artist, actor, director, Tuzla (the basic structure of relationships and communication).
The project was not directed only to artistic work with people with experience of suffering which we call mental illness, so-called. "users of psychiatric services", but also to volunteers, artists, activists, social workers interested in this kind of work in the local community. making group of participants inclusive. The work had been publicly presented in local communities, in the form of performances and installations.
Compared to other projects and workshops that deal with alternative work with different social groups, this project carried a significant difference in the conceptual approach to the process and the work resulting in higher artistic achievements. In this way communication with the wider community becomes a challenge for debate about the real situation of people who are in a state of their spiritual being publicly exposed to public view.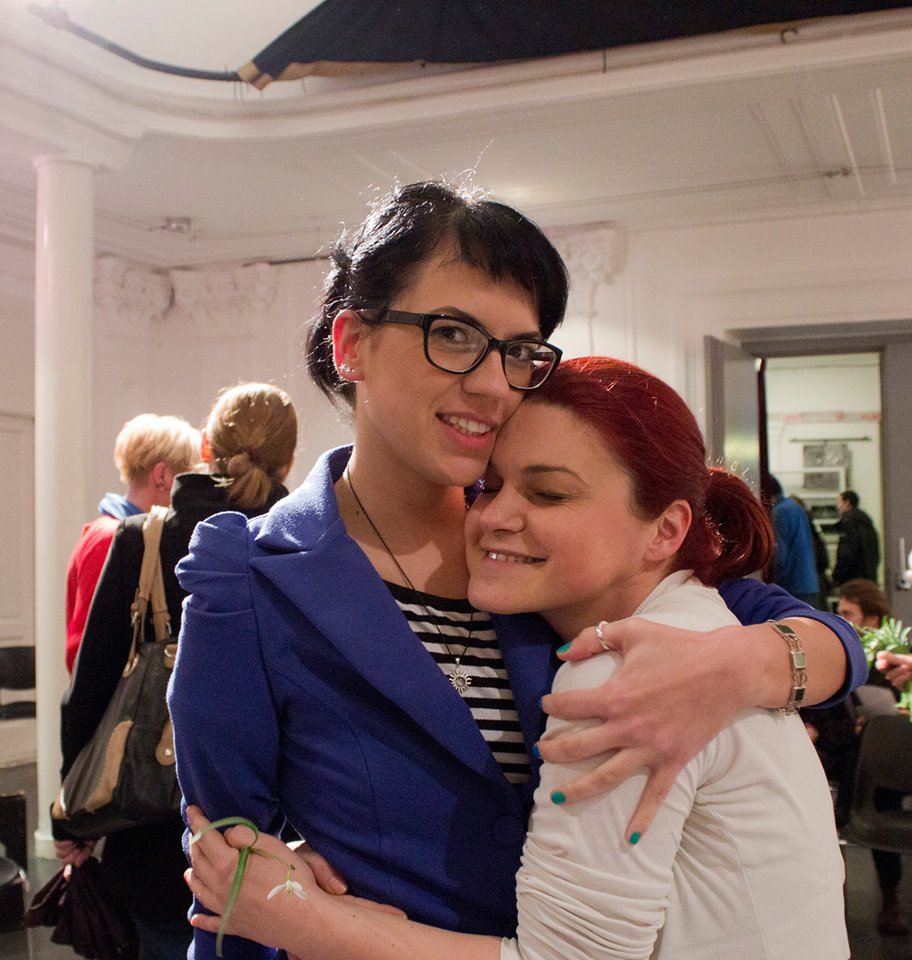 The objectives of the project:
- Artistic collaboration of associations that bring together experts by experience "users of psychiatric services," volunteers, experts, activists, citizens interested in the subject, as well as artists through which to explore prejudice and stigmatization of people living with diagnoses of mental illness;
- Presentation of these issues to the general public in the form of artistic performances and open public dialogue;
- The introduction of the performing arts as a means of inclusion, forms of communication and media for setting important social issues for the participants and the audience;
- Defining challenges through processes that encourage participants and audience to expand the frontiers of your comfort zone and deal with complex issues;
- The creation of the show, which stands out for its specific aesthetics of the overall market and cultural events that will also interest a wider audience;
- Education, ie, capacity building for users of psychiatric services for the execution of the performance of high quality;
- Establishment of cooperation and neworking of organizations of users of psychiatric services in the region.
The achievements of the implementation of the project, through art forms:
- Open space for dialogue and stigmatization, as people with mental disabilities and members of other marginalized groups, their better inclusion and affirmation in the community,
- Additional impetus to the development of civil society through capacity building and training of members of non-governmental organizations in the field of human rights and work with marginalized groups.
- Strengthening local communities through inclusive activities,
- Connectivity, networking and strengthening of associations and civil society organizations at the local and regonalnoj level.